Posts tagged as "ace hardware"
March 31, 2015 • Posted by admin in Uncategorized • Tags: ace hardware, cicada 2015, cicada. cicada netting, Home Depot, Lowes • 0 comments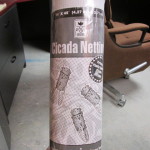 We have 2 pallets of cicada netting available. The rolls are 14′ by 45′ each. Feel free to make an offer on these pallets.